Need For Speed 2(SE) CarEditor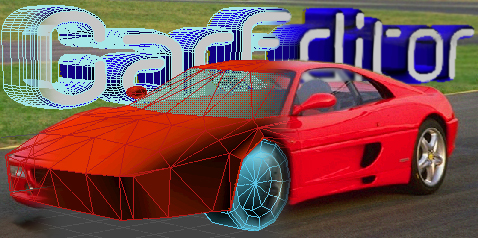 This Page was made to give you the latest information of CarEditor. You can find here new features, which will be included in the next release, ScreenShots, News and more.
CarEditor is a program, which makes it possible to create total new cars for NFS2 (SE).
Get some cool photos of your favourite car and redesign it with the help of this program.
Easy and astute user controls allow you to create almost every 3D model. Export the TexureBitmaps and edit them in a profetional Graphic Program; scan a photo and import the image into CarEditor. Everything is possible! So, don't wait longer, run CarEditor and create your dream cars!
send all your edited NFS2(SE) cars to Michael Tsyganov ([email protected]).
Click

here to find out how!
Click here to go to the

Ultimate NFS2(SE) Car Collection
Click

here to help yourself!
| | | |
| --- | --- | --- |
| Car Editor 0.55 (Chevy) | Car Editor 0.55 (Ferrari 355) | Car Editor 0.55 (McLaren F1) |


Next version of CarEditor is v0.6:
| | |
| --- | --- |
| Feature description | Status |
| Recoloring | 100% complete |
| New setting function | 100% complete |
| Better texture on model attachement | 100% complete |
| 24bit View color mode | 100% complete |
| Object by cursor moving | 100% complete |
| New flat rendering function | 100% complete |
| Grid and BackgroundImage functions | 100% complete |
| High-, middele-, low detail switch in CarPartSelector | 100% complete |
| New SE Open/Save dialog box and functions | 100% complete |
| DXF/3DS import/export functions | 40% complete |
| NFS3 Support | 60% complete |
| Face highlightning | 40% complete |
| Face splitting | 10% complete |
| TextureEditor functions: modeless dialog, image scrolling, color view, image mirroring. | 75% complete |
| Rewritten program architecture, improver/rewritten functions | 90% complete |
| 100% correct 3D-Camera moving | 5% complete |
| New Icons | 0% complete |
| | | |
| --- | --- | --- |
| 24bit colormode, background image | new flat rendering, new SE save dialog box | TextureEditor with new functions |
when it's released, maybe this week